Solid Dish Soap in Tin
Regular price
Sale price
$16.00 USD
Unit price
per
Sale
Sold out
Begin your journey towards a more natural and environmentally friendly home! Our large rust resistant tins hold 8 oz of pure coconut oil dish soap and a blend of essential oils. 
Ingredients

100% Pure Coconut Oil, Distilled Water, Sodium Hydroxide, Essential Oil Blend, Castor Oil
Share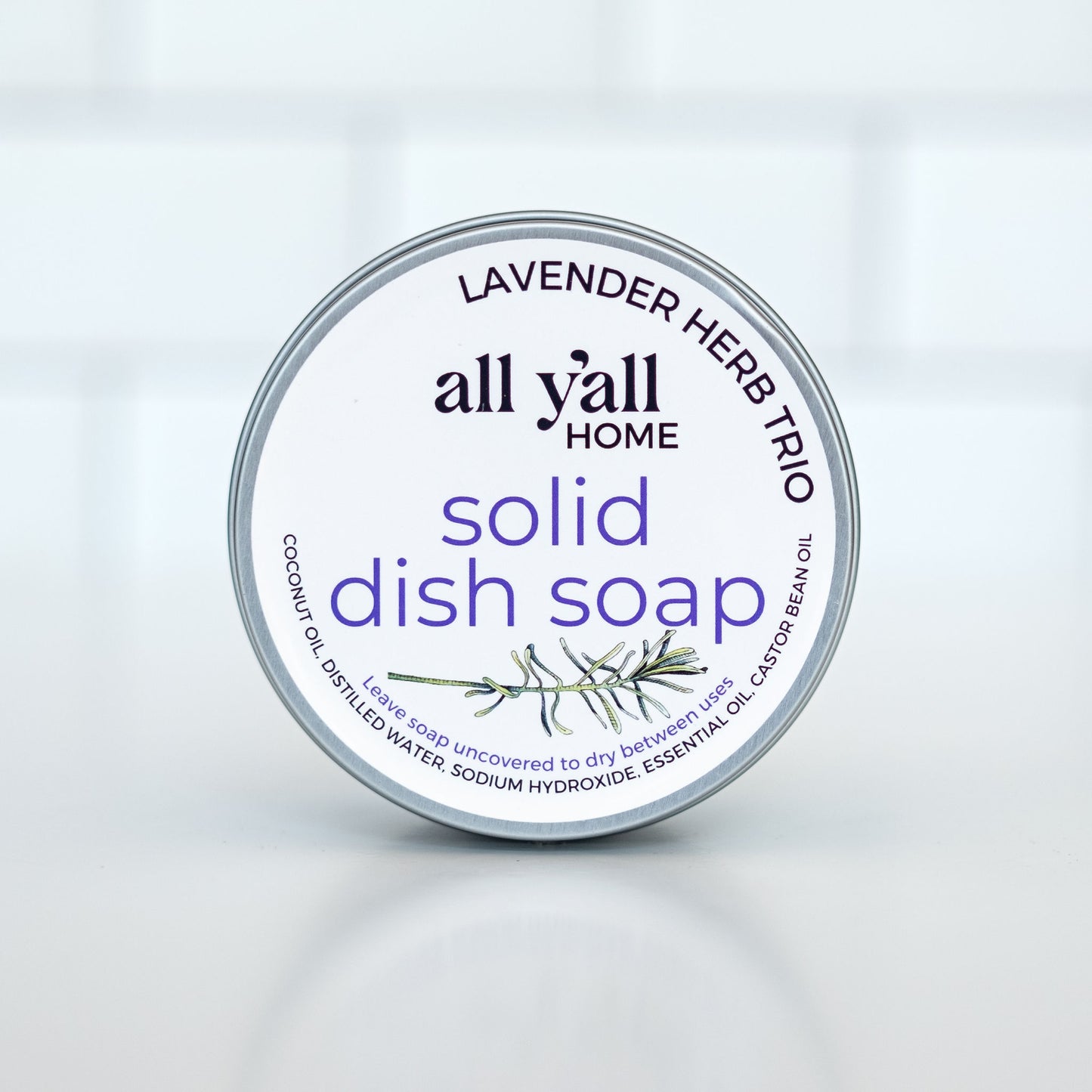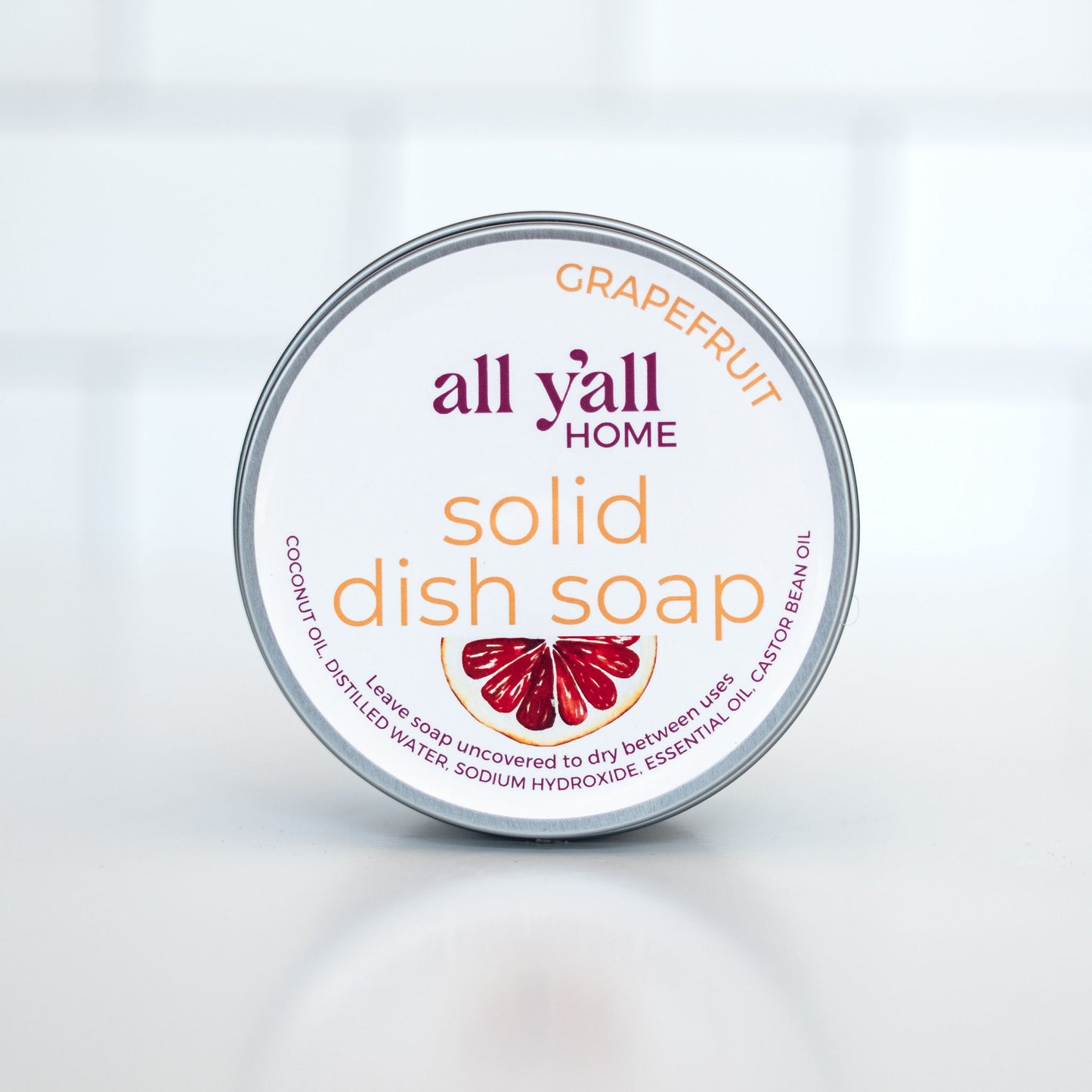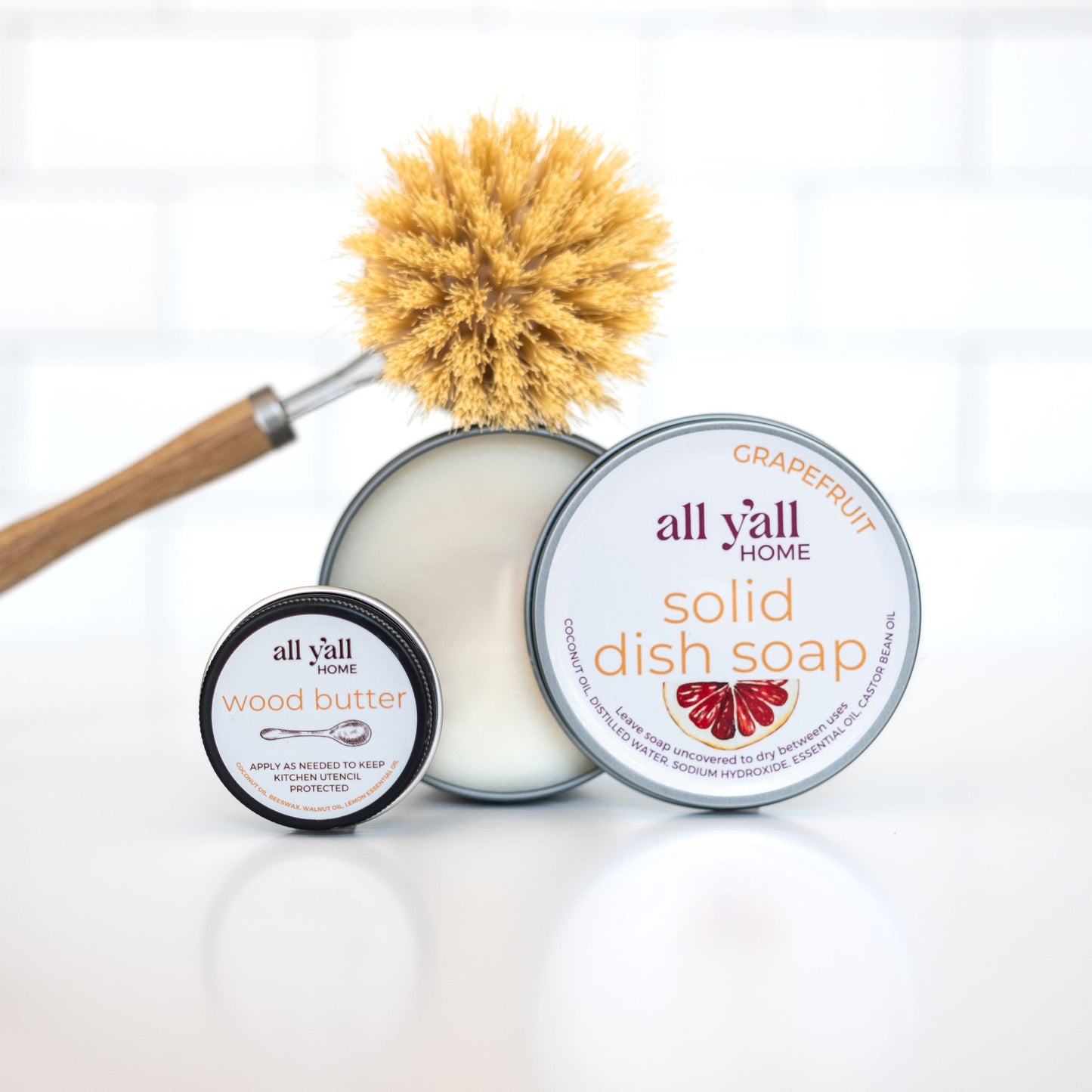 My favorite way to clean my dishes.
Love this solid dish soap. It suds up so nice and the grapefruit smells sublime. I also love that it cuts down on buying dish soap in wasteful plastic bottles.
I love doing the dishes now!
My boyfriend and I got the whole set and I enjoy doing the dishes so much more than I used to. I got the grapefruit soap and my dishes smell amazing now! Not only that but my hands don't get all dried out like they would from my old dish soap. Love this so much!!!
LOVE
I was gifted a dish soap set for christmas and can't stop using it!! The grapefruit dish soap is amazing and gets the dishes clean. I also love that your first purchase comes with a tin, and when you use up all the soap, you can buy a refill! Great for the planet and super fun to use.
LOVED this soap!
I was looking for a toxic-free alternative to dish soap and I've also been moving towards zero waste. I can't say enough good things about this soap. So so so happy with it!
A feel good, smell good, do good soap!
I am a lady who usually has at least two bottles of dish soap at a time. Different fragrances and different performances. I like smell good soaps that do a good job and am always searching for the best one. Well, I am loving this solid dish soap! It feels so good to be free of those plastic bottles and to know I will get a refill when I need and avoid more packaging. I love the process of rubbing my brush over the soap. Weird, right? I know, but there is something satisfying about it. It does a good job of getting my dishes clean, and the aromatherapy during clean is fantastic. I use the Lavender Herb Trio, which is my favorite scent from KGS.