Diffuser Oil Blends
Regular price
Sale price
$5.00 USD
Unit price
per
Sale
Sold out
Take your favorite scents out of the bathroom and into any room you choose! A few drops of these concentrated blends in a diffusor will fill the air and Add Joy to your day.
*Undiluted essential oils can be harmful if placed directly on skin. Always dilute with a carrier oil before applying on body. 
Ingredients

Blood Orange: Coconut Oil, Essential & Fragrance Oil
Cedar Patchouli: Coconut Oil, Cedarwood and Patchouli Essential Oil
Earl Grey: Coconut Oil, Essential & Fragrance Oil
Lavender Trio: Coconut Oil, Lavender, Rosemary and Eucalyptus Essential Oil
Lemongrass: Coconut Oil, Lemongrass Essential Oil
Share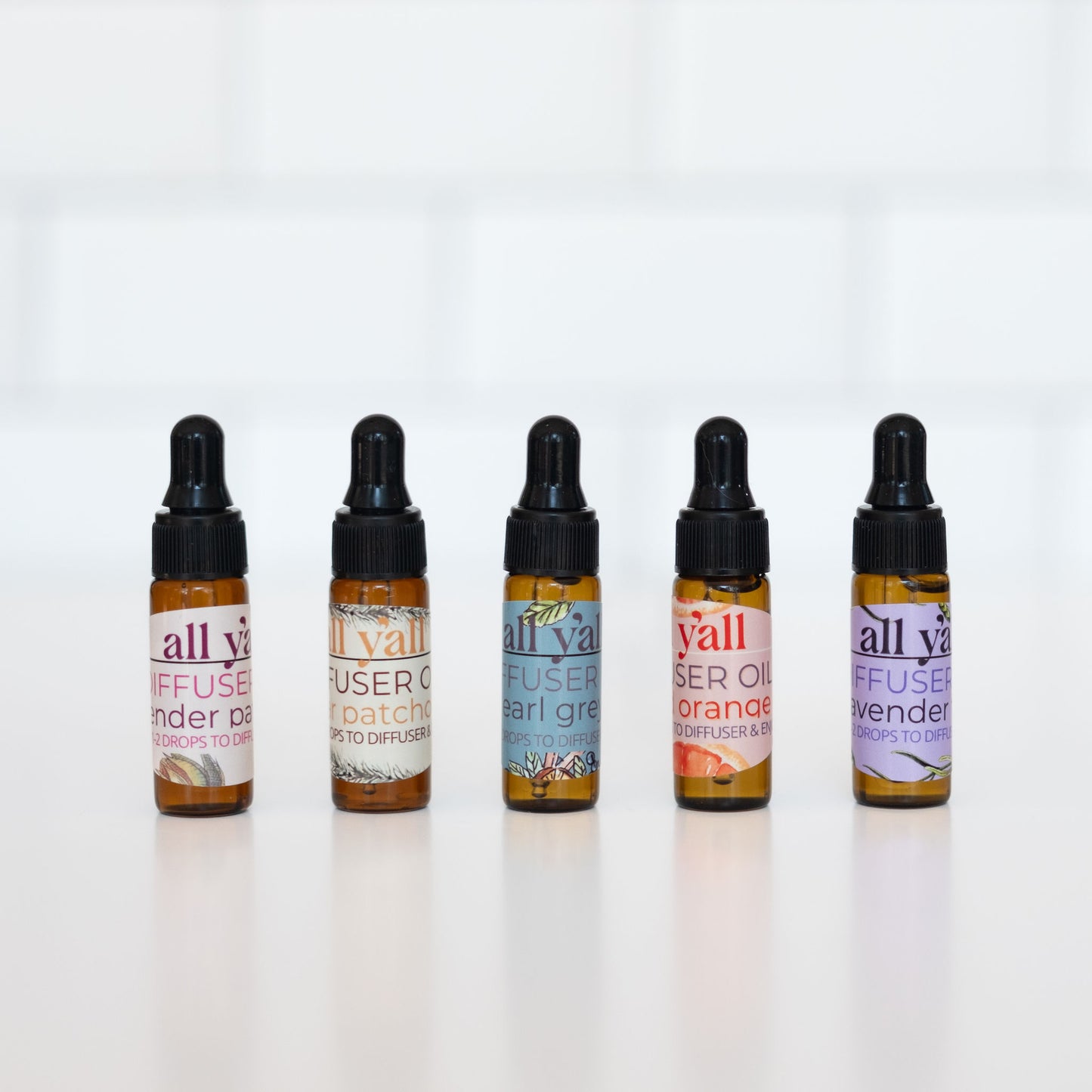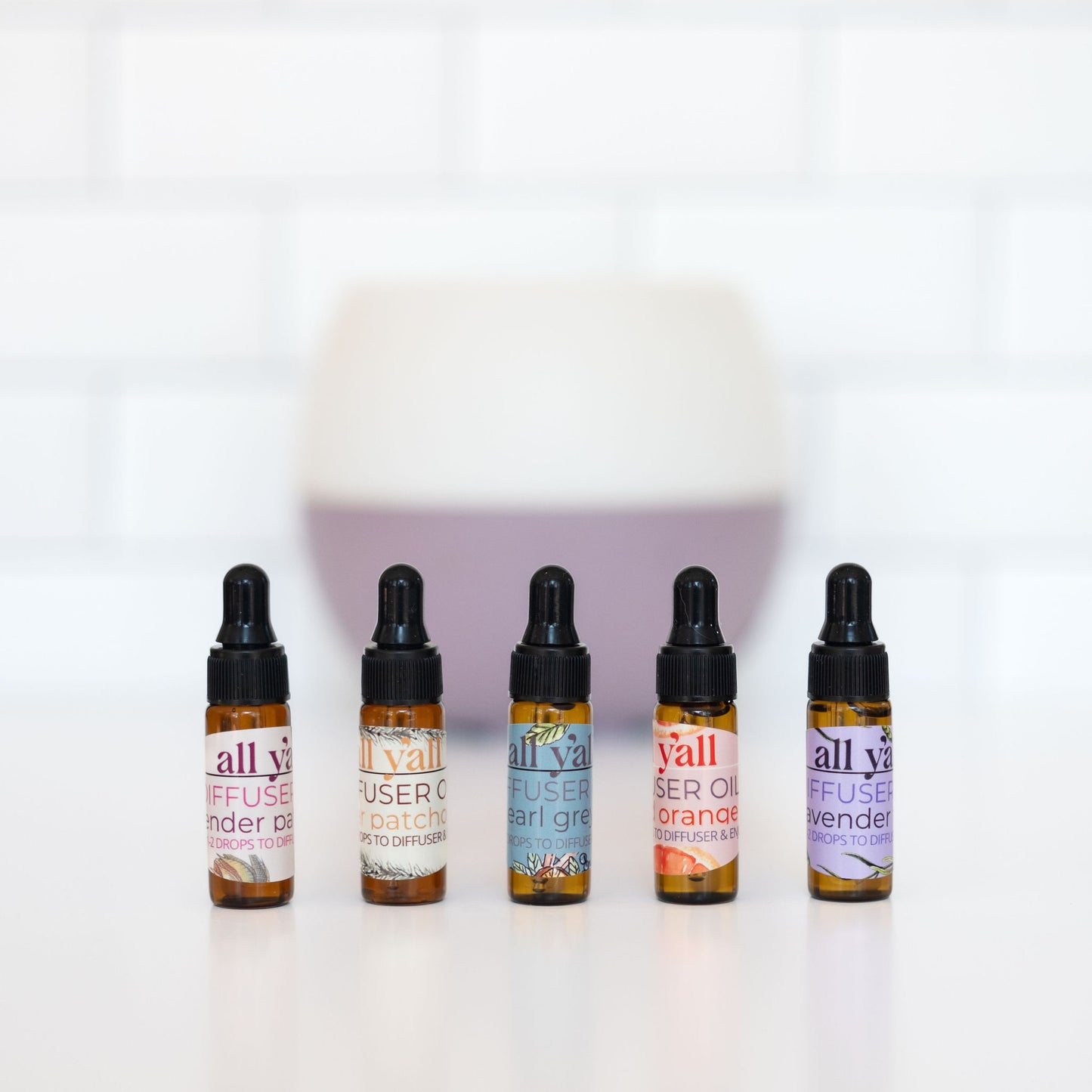 Strong Clear Scents
Highest quality ingredients! Don't go anywhere else for your essential oils.
Awesome stuff!
Your products are fantastic ❤️❤️❤️❤️
Adds a yummy scent to so many things!
Woodsy, sweet, spicy, grassy, floral - only 1 drop in my diffuser and it permeates my whole living room. I've added it to laundry (both detergent and a few drops on the wool balls I use in the dryer - highly recommend!), 1-2 drops in my all purpose cleaning spray bottle, and our "pets mess" spray bottle. It elevates any product! 100% want to try all the other scents!